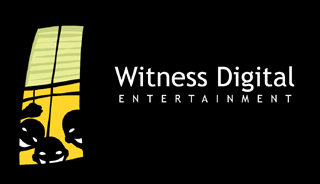 Witness Digital Entertainment was a Canadian Company founded in 2004. An office in Shanghai, China soon followed, opening its doors in early 2005.
At WD we understood the market shift in video games to add offshore resources to supply the growing need for art content in today's video games. While you can now find many similar companies in Shanghai and greater China,
we were among the very first to setup an office and help to establish this booming market.
In February of 2007 Witness Digital was acquired by Vyk Global in order to bring our best practices and team we had created to help establish Vyk Global as the largest American owned and operated Art Outsourcing company in the world. Vyk Global later partnered with and is now known as Blade Games World.
We are grateful for all the wonderful people that we were fortunate enough to meet along the way, and especially for the friendships and good times that came from the people that worked at Witness Digital. It's without a doubt in our minds that these were some of the best moments in our lives.


Mitch Bowler & Steven Looi
Founders of Witness Digital